The slots game was invented more than a century ago. Originally, it was designed to be used in arcades as a game of chance. Anybody who got three pictures in a straight row would win a big prize. In order to play the slots game, players had to insert a coin. It was a pretty simple game, and since it was based purely on chance, people soon started flocking to arcade centers to try their luck. With the passage of time, the popularity of the game began to decrease. However, slots was rediscovered when a casino owner decided to put the machine in his casino.
It only took a few years for slots to become a worldwide hit in casinos. Fast-forward to the modern day, and you can easily find a slots machine in almost every casino. There are also dedicated rooms in casinos where you can try your luck at different kinds of slots games. However, most people take the game quite seriously. Even if you can't play slots at a physical casino, there are plenty of online variants through which you can play in the comfort of your own home. Whether you are playing online or in an actual casino, here are a few tips that will help you have fun with this intensely entertaining game.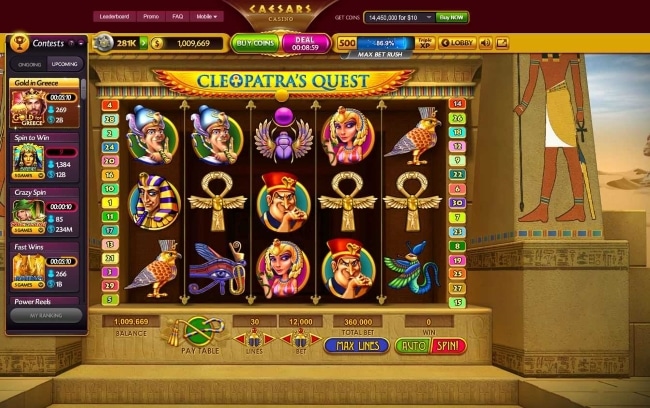 Don't Bet Borrowed Money
One of the worst mistakes that you could make is to consider slots as one of the "easy" games that you can win. While it's all based on chance, you should never bet borrowed money when playing slots. There's a very high chance that you will end up losing all of the money that you brought, and you'll probably leave with nothing in your pocket. You should never bet borrowed money when playing slots. Every spin will agitate you even further when you don't win.
Take Advantage of Free Slots
There are plenty of free slots with bonus incentives that you can try to increase your chances of winning. If you don't want to play live in a casino, you can also play slots online. There are plenty of websites that give you the option of playing slots without even having to deposit any money in the beginning.
However, the real fun begins once you have deposited actually money into the account. Many free slots with bonus incentives come with a wide variety of features, such as double deposits, promotional discounts, etc. This way, you will be able to get more spins without having to spend all of your money.
Set a Budget
One of the first things that you should do before you start playing slots is to set a budget. If you don't keep yourself in check, you will probably end up spending your entire casino budget just on playing slots. Most people don't realize just how addicting this game can be. It's important for you to set aside a small amount of money that you will spend exclusively on slots. You can then increase your playing time by taking advantage of bonuses and free spins.
These are just some of the tips that will help you enjoy your slots game. You don't have to think of it as a serious game either; just enjoy the spins without any expectations!
Free Slot Apps – Are They Any Good?
Slots are very popular casino games that are played by millions of people all around the globe. If you can't find a casino near your home, you can also try playing slots online. Because of the widespread popularity of this game, many online casinos have introduced a variety of different slot games. However, one of the most important things that you should know before you start playing slots is that the game is purely based on chance. There are literally hundreds of different misconceptions about the game itself; some will say that the game is influenced by past spins, whereas others believe that the casino administration has a remote control that determines who wins and who doesn't. None of those claims are true.
There are many people who win jackpots just because they are lucky. If you play the right coin size, you will be able to win a bigger jackpot. Most people don't even have to go a physical casino to play anymore; you can easily play slots using your smartphone. There are plenty of free slot apps available nowadays that you can use to play while you're on the go. Here are some of the things that you should know about playing slots online.
Visual Enhancements
Thanks to the amazing pace at which technology has progressed, you are now able to play slots in a very realistic way. Modern smartphones are equipped with top-of-the-line processors and graphics chips that are able to render the videos with extreme realism. You will feel as though you are actually sitting in front of a slot machine when playing with different free slot apps.
Incentives
There are plenty of incentives that you get when playing through free mobile apps. Due to the fact that many developers try to attract as many players as they can, you can easily take advantage of the many incentives available. While the apps are available for free, you can double your incentives by depositing some money. Casinos tend to reward you with double the amount of money if you deposit a minimum amount. Many online casinos have now introduced their own mobile apps that you can use to play wherever you go.
Slots are a great game that you can enjoy wherever you are. Whether you are traveling to your office or just relaxing at home, you can simply fire up the mobile app to play slots games. When you enter the mobile app, you will get the option of selecting from a variety of different slots games. New slots games are regularly added to the mix, so you will never get bored!
Whether you own an iPhone or an Android, you can easily download slots apps through the Google Play Store or through the Apple App Store. The mobile apps are pretty lightweight and they won't burden your mobile device. There are plenty of incentives and bonuses that are introduced on a regular basis, thus allowing you to improve your playing experience along the way.