Roulette is a fantastic game of chance in which players guess where the ball will drop on the spinning wheel. It's popular in casinos worldwide and has been around since the 17th century. Believe it or not, the roots of Roulette started in Paris, and the name comes from the French word meaning "little wheel".
It was invented by a French mathematician named Blaise Pascal. Not until sometime in the early 2000s was the game first introduced online and made available for everyone around the world.
If you haven't played before, surely you've seen this iconic image somewhere, especially in a casino. This game has a very extreme house edge, therefore it's very important to make calculated bets and be sure not to exceed your bankroll. To get started, all you need is a little luck on your side and a good understanding of how the game works. Below we'll go over some of the rules, the odds and how the roulette payouts work. This information will guide and help you make wise decisions, especially if it's your first time playing.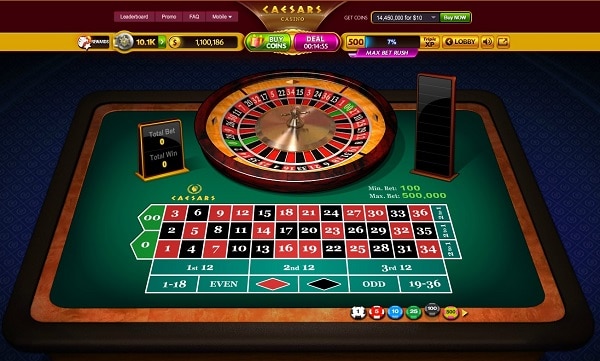 Roulette Rules
There's nothing quite so simple as Roulette rules; simply place your chips on numbers that appeal to you (perhaps think of significant or lucky ones). You can decide whether you want to place your bets on a single number or a range of numbers, the colors red or black, or on odd or even numbers. Double zero roulette wheel has 38 numbered spaces: numbers 1 to 36, a zero, and a double zero (just hover your mouse over the table so you can see how much they pay).
Below is the sequence for the numbers on the wheel:
Single-zero wheel 
0-32-15-19-4-21-2-25-17-34-6-27-13-36-11-30-8-23-10-5-24-16-33-1-20-14-31-9-22-18-29-7-28-12-35-3-26
Double-zero wheel 
0-28-9-26-30-11-7-20-32-17-5-22-34-15-3-24-36-13-1-00-27-10-25-29-12-8-19-31-18-6-21-33-16-4-23-35-14-2
You can also place your chips on colors or sets such as 1st 12, 2nd 12, or 3rd 12. In some casinos, you're even allowed to make bets when the ball is still spinning, however when the ball is close to stopping, the dealer will announce that no more bets can be made. Payouts are listed, making it easy to understand how much you'll win if the ball lands on your number, color, or set.
Each player is given different-colored chips so that if multiple players bet on the same number, color, or set of numbers, the dealer knows which to pay and arguments are prevented. When you purchase your chips, the dealer may ask you if you're planning to make inside or outside bets. Always answer "both" so that you don't limit yourself. For some other games, the different colored chips usually represent various denominations, however that's not the case when it comes to Roulette, therefore you're not able to use the chips on other table games. But don't worry, once you're finished playing you can go ahead and exchange them from the dealer.

Roulette Odds
All roulette games have minimum bets posted at the table. At most establishments, minimum wagers for outside bets have to be at least the table minimum, but minimum wagers for inside bets can be below table minimum, as long as all of your bets add up to at least the posted minimum bet. For example, if the table minimum is $5, you could place that $5 on a single number or $1 on five numbers. Remember that you can bet inside and/or outside if you like – but there's no requirement to wager on both on any given spin. The payouts for Red/black, even/odd, and 1 – 18/19-36 are all even. That means if you win, you will just get your bet amount returned. For example, if you bet $10, you will win back $10. On the other hand, the other bet amounts have a higher payout, because the payout percentage is less. If you bet just a single number, you can win 35x your bet amount.
Once everyone has made all their bets, the dealer will spin the wheel. Shortly after, the ball will land on one of the numbered spaces. If the ball lands on a number or color the player bets on, the player wins.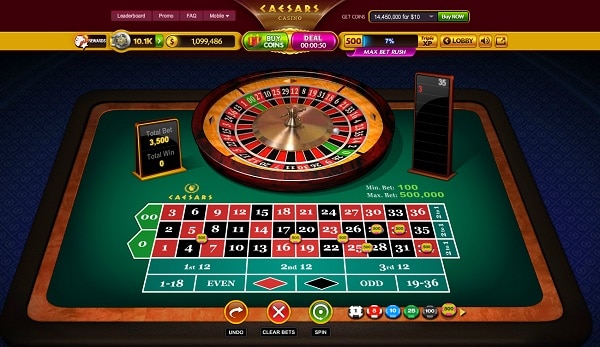 Roulette Payouts
The best way to get a payout from Roulette is to make multiple bets on each spin so that your chances of getting a payoff increase. This roulette strategy makes sense, as you will win if the ball lands on any of your numbers. Of course, you'll be betting more with every spin of the wheel, but there are some ways to maximize your bets so that you'll win larger amounts if the ball decides to land on one of your lucky choices.
One of the best ways to maximize your winnings when playing roulette is to place chips on individual numbers (this is called a straight bet) and then bet on sets of numbers that include the individual numbers that you have chosen. Imagine that you've placed a bet on #7, along with a line bet on 7-12, and 7 comes up. You'll win both of those bets. If #10 comes up, you win on the line bet, but not on the #7 bet.
Think in broad terms when playing roulette, and you'll be more likely to win. Even so, this is a game of chance! All spins are completely random. If, for example, red has come up for the last 10 spins, it may or may not come up in the next spin. Red and black always have equal chances of winning, and all slots on the wheel have a 1 in 38 chances of hitting on each spin.
Be sure to practice before going to an actual casino and playing with real money – this will help you learn the ropes and let you start playing right away without putting a dent in your gambling budget. Depending on what you want to achieve, you can choose to be aggressive when making your bets for potentially high wins, or you may play on more of the conservative side by making smaller bets, for smaller win amounts. Ready to learn how to play roulette and familiarize yourself with the betting process? Caesars Casino is the place for social betting fun, and you never need to risk real money to play!